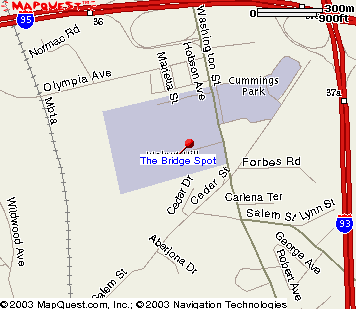 Directions:
400 West Cummings Park
Suite 2900
Woburn, MA

From I-95/Route 128 Northbound Exit 36 - (Washington Street)
Bear right at top of ramp on to Washington Street.

From I-95/Route 128 Southbound - Exit 36 (Washington Street)
-Turn right at bottom of ramp and then turn right again at top of hill on to Washington Street, crossing over I-95/Rt. 128
-West Cummings Park is on the right and 400 is the first large building, next to Dunkin Donuts and across from Staples.

Parking
There is parking on all sides of the building. During the day, the most plentiful parking is usually in the front, closest to Washington Street.